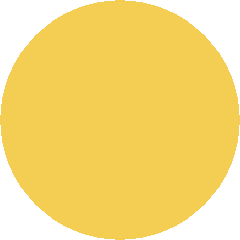 Welcome to ACADIA GOLDEN RETRIEVERS, located on 24 acres in rural Lee County, North Carolina, about one hour southwest of Raleigh - home to quality, AKC European, "English" style Golden Retrievers and European / American style blends.  Over the years we have participated in AKC, UKC, IABCA, and NCA shows in conformation, field and obedience training, and dock diving with our Goldens.  I am a Golden Retriever hobby breeder, dedicated to focusing on health, temperament, trainability and type, with the goal of producing multi purpose Golden Retriever puppies that conform to the breed standard, but first and foremost, puppies that are well adjusted, loving family companions.

Member in good standing of: 

                              The Golden Retriever Club (United Kingdom)

                              Golden Retriever Club of America (GRCA)

                              Tarheel Golden Retriever Club

Our beautiful Afghan Hounds, now all at the bridge, except for our young girl Lyra, who has recently entered the show ring, have competed in AKC, UKC, and NCA, obtaining conformation championships and UKC National top 10 ranking.

To learn more, please visit the "About Us & Reserving A Puppy" page and take a moment to view our canine family.....

​            


                                       Please note:  I am not affiliated with any other breeder

                                                  who has decided to use the name "Acadia". 

Reiki II Animal Practitioner

Summary for search engines: Golden Retriever dog breeders in Raleigh, North Carolina (NC) offering quality English Golden Retriever puppies and English/American blends. 

Beware of breeders advertising the following at excessively high prices: White Golden Retriever Puppies, English Golden Retriever Puppies, English Cream Golden Retrievers, English Cream Goldens, English Golden Retrievers puppies for sale, White Golden Retrievers puppies for sale, and White English Golden Retrievers. .

Did you know that Golden Retriever is one of the most commonly misspelled and misnamed dog breeds? There is only one breed - they are all Golden Retrievers! Misspellings and misnomers for Golden Retriever include English Cream Golden Retrivers, English Cream Golden Retreiver, White Golden Retreivers, English Golden Retreiver, English Cream puppies, English Cream retreiver, English Cream retrievers, English Cream for sale, English Cream golden, White Golden Retriver, White Golden Retrevier, White Golden Retriever pupies, English Golden Retrievers puppies, English Cream retriever puppy and English Cream Golden Retriver. 

     Acadia 

   Golden Retrievers

      All photos and original content on this site are copyrighted 

                               Patti Covert 1996-2018

 Do not copy photos or any other content without written permission.

Natural Animal Health Care Certified